EEM-Lab
Environmental and Evolutionary Microbiology Group @eem_lab
Prof. Jan Roelof van der Meer
Department of Fundamental Microbiology / University of Lausanne
Environmental and Evolutionary Microbiology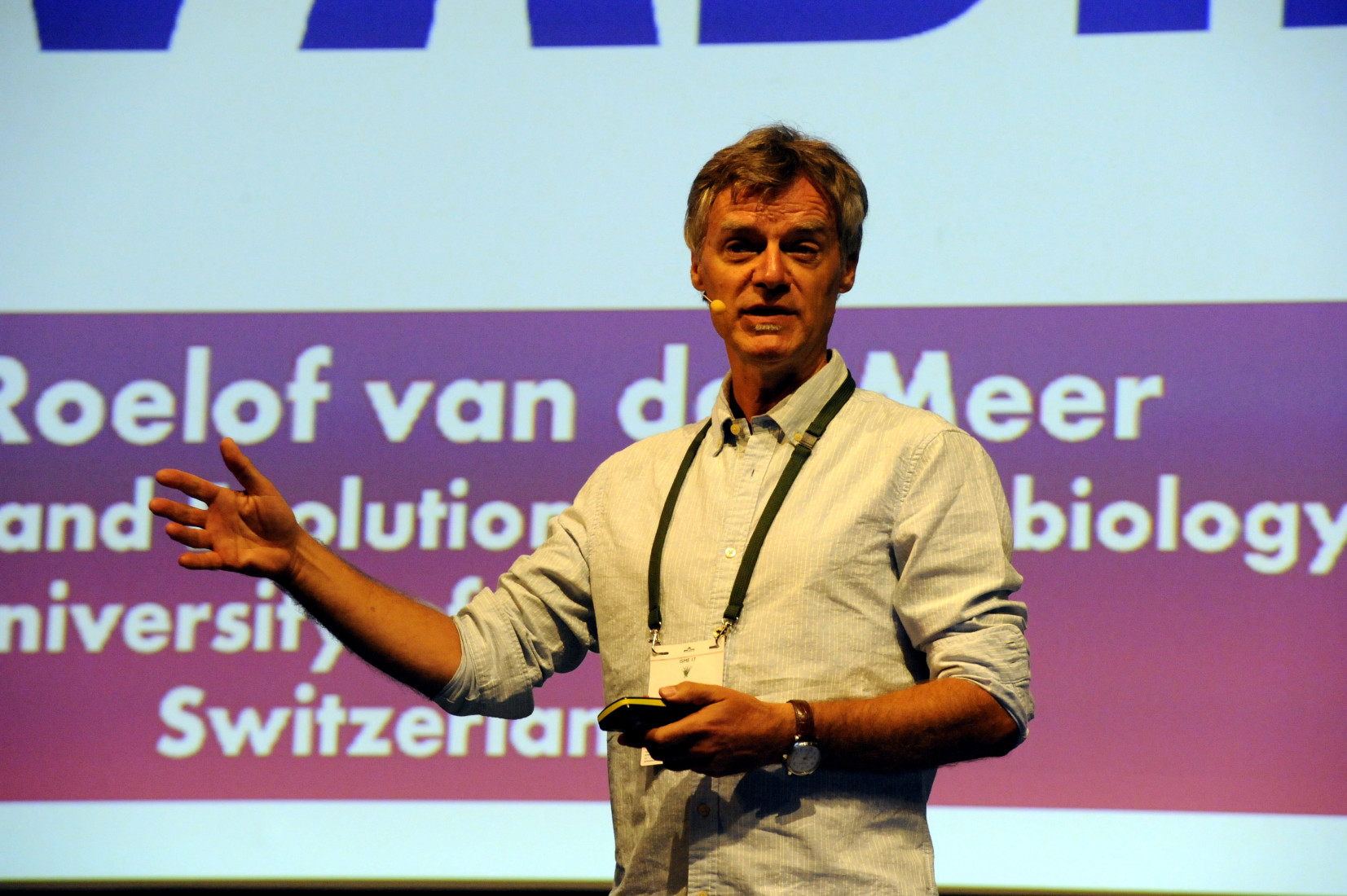 My primary interest is the environment, the quality of our living resources and the ways that bacteria can help to manage and degrade human wastes and restore environmental health. Consequently, I am very interested in genetic adaptation processes in bacteria, the mechanisms by which they deal with toxic substances, how they react to pollution in general and how we can apply microbial processes in a useful way (like bacterial bioreporters, bioremediation, microbiome engineering).
Two new PhD positions to work on horizontal gene transfer using the ICEclc model - starting in Feb 2022
October 01 2021
Two new PhD positions are available in the lab to work on the influence of environmental cues on horizontal gene transfer rates. For this we will use the ICEclc model in Pseudomonas, using combinations of single cell transcriptomics, genomics, gene reporters and time-lapse microscopy. Contact me for more information or apply here. Deadline for applications: Nov 1, 2021. Earliest start: Feb 2022.
Welcome to Sébastian
September 16 2021
Sébastian Burz just started his new postdoc in our group, working on microdroplet and microbead cultivation systems to study community interactions. We are very happy to have you here!
Congrats to Birge and Caroline for their new paper on antibiotics degradation
September 16 2021
What is the environmental fate of antibiotics?

A new study by Birge and Caroline, in collaboration with Kathrin Fenner from the Eawag showed the inhibitory effects that low concentrations of antibiotics have on reproduction and composition of freshwater and activated sludge communities.

They also provided evidence that some microbes may be using at least some of the antibiotics as growth substrates, which is still a very much debated issue. To arrive at their conclusions, they used supervised learning of community changes from multiparametric flow cytometry data.


Good-bye Roxane
August 22 2021
Good-bye to Roxane, who started a new job and career at the HEP as a science instructor and teacher. We will miss you dearly, Roxane! Good luck in your new profession and hope to see you soon.
Good-bye Elvire, Klara, Margaux, Iris, and Laura
August 22 2021
Sorry to see all these internship people leave again! Thanks a lot, Elvire, for the amazing time-lapses of growing microcolonies and help to Tania; Klara, for starting superinteresting experiments figuring out cooperative and competitive genes from transposon mutants; Margaux and Laura, for continuing a bit of Gaitan's work, and Iris, for making mutants in the ICE system! All the best for your future science careers and hope to see you again!
See more
Jan Roelof van der Meer
Group leader
Vladimir Sentchilo
Senior scientist
Nicolas Carraro
Senior Scientist
Andrea Daveri
PhD student
Roxane Moritz
PhD Student
Xavier Richard
shared PhD student with Christian Mazza
Senka Causevic
PhD student
Maxime Batsch
PhD Student
Gaïtan Géhin
PhD student shared with Jasqueline Peña
Isaline Guex
PhD student shared with Christian Mazza
Tania Miguel Trabajo
PhD student
Valentina Benigno
Master student