EEM-Lab
Environmental and Evolutionary Microbiology Group @eem_lab
Prof. Jan Roelof van der Meer
Department of Fundamental Microbiology / University of Lausanne
Environmental and Evolutionary Microbiology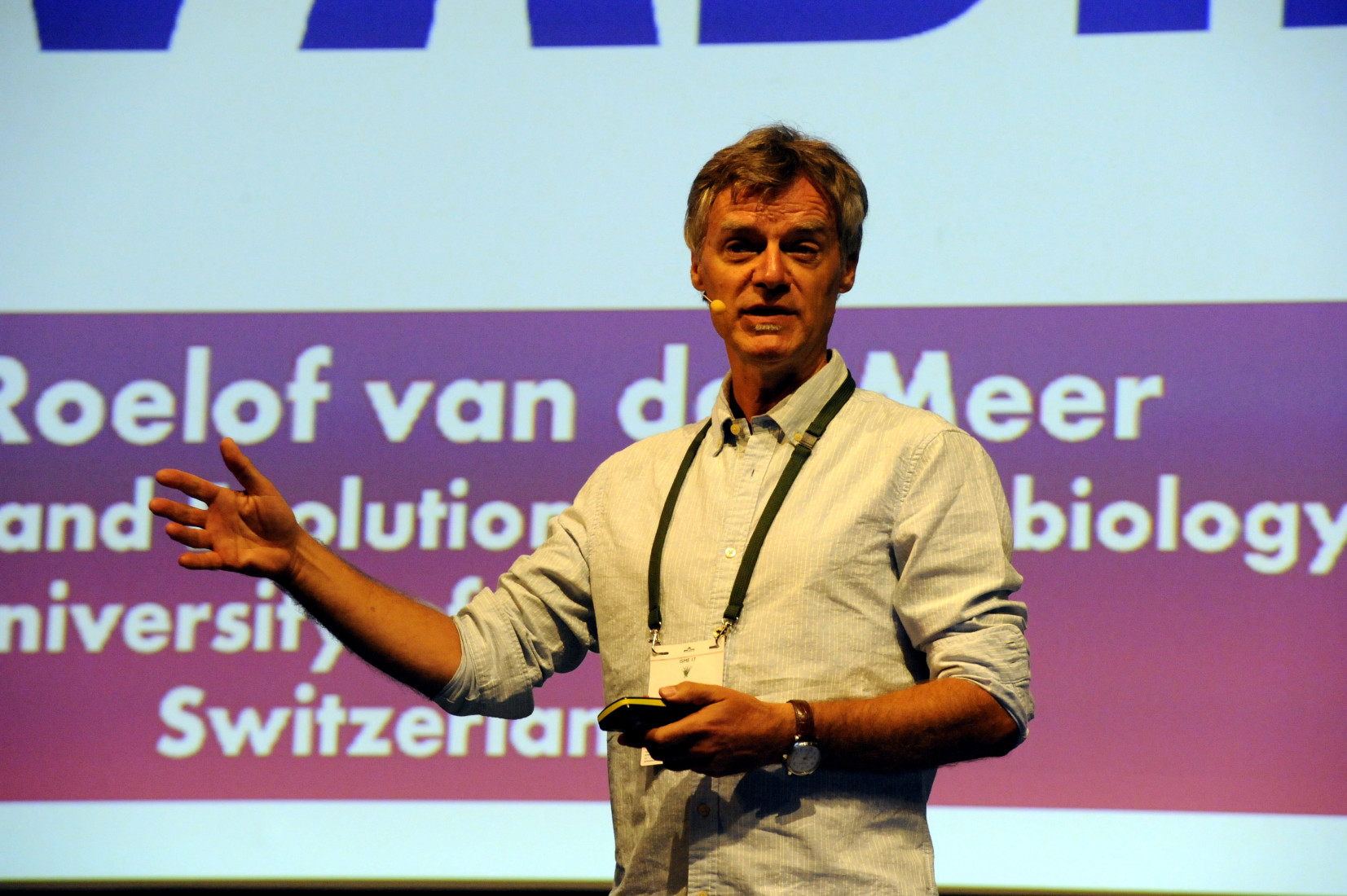 My primary interest is the environment, the quality of our living resources and the ways that bacteria can help to manage and degrade human wastes and restore environmental health. Consequently, I am very interested in genetic adaptation processes in bacteria, the mechanisms by which they deal with toxic substances, how they react to pollution in general and how we can apply microbial processes in a useful way (like bacterial bioreporters, bioremediation, microbiome engineering).
Welcome to Bouke and Davide
February 05 2023
A warm welcome to Bouke Entvelsen and Davide Ciccarese who have joined our group this week! Bouke will work as junior scientist on a project to study community behaviour in real time with time-lapse microscopy. Davide is senior postdoc who will work on droplet sequencing methods. So happy to have you around!
Congrats to Andrea and Valentina for their paper in Nucleic Acids Research
February 05 2023
Congratulations to Andrea and Valentina for their amazing paper in Nucleic Acids Research describing the conjugative system of ICEclc! Wonderful and very hard work!
Transfer competence paper accepted!
June 29 2022
Happy to say that after a lot of collaborative efforts, our work characterizing the transfer competence regulon of ICEclc was published in PLOS Genetics. Thank you, Sandra, Andrea, Roxane, Nico, Vladimir, François and Veronica! This was an amazing journey with lots of images, time-lapses, qqplots, RNAseq and clonings; and a fascinating discovery on the life of mobile DNAs.
Congrats to Senka for her new publication on standardized soil microbiomes!
March 31 2022
First publication within the NCCR Microbiomes studying how complex soil microbiomes can be grown in standardized soil systems, either from 21 individual soil isolates, or from washed natural topsoil communities. Great collaboration with Christian von Mering and Janko Tackmann at the University of Zürich.
Welcome new master students!
March 31 2022
A happy welcome to the new Master students Omar Keshk, Phil Gwyther and Mathilde Buvelot; and to our Iranian visiting student Helia Vahedi!
See more
Jan Roelof van der Meer
Group leader
Vladimir Sentchilo
Senior scientist
Nicolas Carraro
Senior Scientist
Andrea Daveri
PhD student
Roxane Moritz
PhD Student
Senka Causevic
PhD student
Maxime Batsch
PhD Student
Gaïtan Géhin
PhD student shared with Jasqueline Peña
Isaline Guex
PhD student shared with Christian Mazza
Tania Miguel Trabajo
PhD student
Valentina Benigno
PhD student
Anthony Convers
PhD student
Bouke Bentvelsen
Junior Scientist